Company Profile
Top Message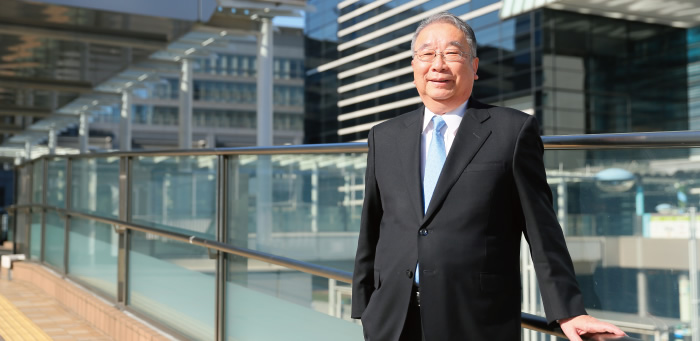 Creating One and Only Value appreciated by Customers through Implementing "Harmony between Nature and Human"
Since its foundation in 1961, Hymo has played a significant role in the progress of water treatment technology in Japan as a pioneer of polymer flocculants . Today, in order to meet the needs in this era of endless sophistication, Hymo engages in the research, development and supply of the products with high functionality.
The solutions we have established are valuable "common property" built up by doing business with over 6000 companies both in domestic and overseas. We believe it is our posture and way of doing business that keeps such irreplaceable assets valuable. We are proud of our efforts to fulfill corporate social responsibility, while continuing to provide customers with products and services which satisfy them.
As to be an organization required in the society, we believe it is essential to continuously improve quality, preserve the environment, comply strictly with laws, and cultivate trust with our customers more than before. Therefore, we set up the CSR Promotion Office which engages in various activities relating to environment conservation and legal compliance, along with working out for the BCP (business continuity plan) program that is useful even in case of emergency.
Until now, Hymo has continued rising to the challenge with our sights one step ahead into the future, in the business area of our concept, "Water and New Chemicals." We conduct our business to meet social nature from now on so that we are able to create the value to be appreciated by people for 50, 100 years long.